I didn't read a
lot
of books on 2015, but I liked -loved- most of the books I read this year, so it was very difficult to choose the 10 books that I loved the most. This year, I discovered a lot of new books/series that I'm truly in love with until this day. In 2014, I mostly got into Sci-Fi/Dystopian, but in 2015 I got a lot into Fantasy. So this top 10 will be mostly filled with Fantasy books.
Without further do, let's get started:
A Court of Thorns and Roses by Sarah J. Maas:
I loved loved loved this book (I basically loved every Sarah J. Maas book that I read). I know in my review I said I didn't like the relationship between Tamlin and Feyre, but thinking of it, let's just act like I never said it. Okay? Okay. I love Rhysand too, though. No, but seriously, I ADORE this book. I'm so excited for A court of Mist and Fury.


Looking For Alaska by John Green
Of course
, I had to put one of John Green's books, he's one of my favorite! But my favorite book of hims will be
Looking for Alaska
. This book is a work of art. I know a lot of you didn't like it, but for everyone who still didn't read it, just give it a try, you may like it.




Since You've Been Gone by Morgan Matson
I didn't expect to love this book at all. Well, it turns out I'm a little bit too much obsessed with it. Everything is perfect in this novel, from plot to characters to ending (even though I wanted more, because even if this book was 1k pages, I'd want more). I fell in love with
Frank
this book.




Red Queen by Victoria Aveyard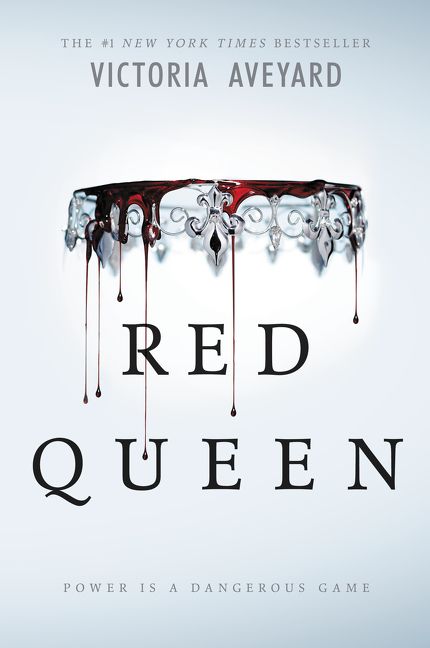 This. Book. I have no words for this one. It's so well developed and written. Just. Read. It. And let's not talk about the plot twist... So excited for Glass Sword!




Crown of Midnight by Sarah J. Maas
Basically every Sarah J. Maas book is amazing. If you haven't tried the Throne of Glass series, what are you waiting for? Talking about Throne of Glass, my order of Heir of Fire is in the way, soon this pretty book will be in my hands.
I highly recommend this series, it's so amazing.




Clockwork Prince by Cassandra Clare
Feels. I don't know why I didn't try the series earlier. I'm currently reading Clockwork Princess and it's so good. It's probably going to be on my top favorite books of 2016. The Infernal Devices is a wonderful series, so if you're hesitating whether to read it or not, read it.




The Selection by Kiera Cass
I still haven't read The Elite (don't ask me, I really don't know why), but I read The Selection in 3 days. It was so good. It's an easy, simple, heart-lighted read, so I highly recommend it if you're on a reading slump. Also, I love Maxon from the bottom of my heart. AND the cover is beautiful, so that's a thing too -even though I was quite disappointed with the cover of The Crown.




Delirium by Lauren Oliver
I read this series back in February or March 2015, and I'm still not over Alex it. You know that feeling? Well, it was that amazing. Lauren Oliver's writing is wonderful. Alex is wonderful. I love him. He's probably in the top of my book boyfriends. I have no words to express my love. The other books were amazing too, but the first one will always be my favorite.




Cress by Marissa Meyer
I love The Lunar Chronicles. I'm still waiting for Winter to be translated -because the French covers are so beautiful- and I still have to read Fairest. But my favorite so far is Cress. It was 600 pages (French edition) of amazing plot and full action. So excited to see what Winter brings.




Siege and Storm by Leigh Bardugo
I just finished this book about 4 days ago, and...wow. This book was so good, action-packed, with amazing characters -when I say amazing characters I mean Nickolai. I'm so excited to jump into Ruin and Rising and Six of Crows.




Legend by Marie Lu
Okay, so I didn't love this book as much as the previous one. But I still loved how Marie Lu got to introduce the plot and the characters. I also loved how I got surprised because I expected less from this book, because I expected a typical love story between a "good girl" and a "bad boy", but it was more than that. I highly recommend this book -like every book in this post.
I really hope you enjoyed this year, and that you read a lot of great and amazing, and I hope you'll read other great books in the next year.
What were your favorite books of 2015?